Parenting Study
The Parenting Study started back in 1994 and nearly 700 Dunedin Study members have participated in this study with their pre-schooler. It was halted temporarily during 2015/2016 due to lack of funding but resumed in 2016.
Below is an outline of the objectives of the Study and what is involved for participants.
The Parenting Study focuses on you (the Dunedin Study member) and your first three year-old child. We aim to learn about how parents and their young children get along with each other. This involves looking at relationships between parents and their children, and asking parents about their experiences of parenting.This study involves any Dunedin Study member who is parenting a young child - either biological or otherwise. Study members are seen on this project with only one of their children.
If your child is about to turn three, you'll get a telephone call from Judith Sligo, the Parenting Study Manager. She will invite you to participate in the study, and send you an information sheet which details what is involved. If you agree to take part, she will visit you and your three year-old at your home at a convenient time . The visit takes about two and a half hours. First, you'll have an interview about parenting and about your child (about 30 minutes). Then, you and your child get an opportunity to play with a whole large selection of toys the researcher brings with her. The play sequence is videotaped and a copy is made for you if you'd like one.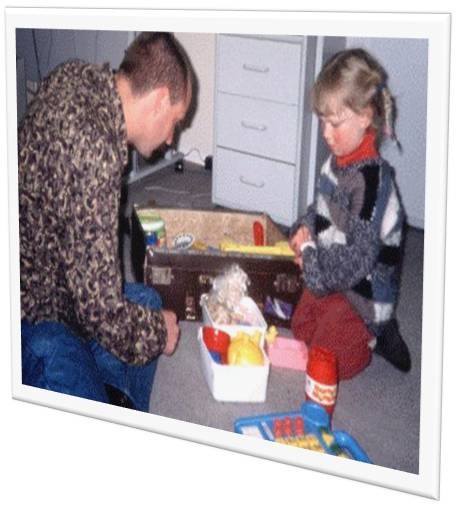 The play sequences involve a "free play", where you and your child can play in any way you like (about 15 minutes). Then, there's a challenge for your child (and maybe you) where you fill out a questionnaire in the room where the box of toys is, but your child is not allowed to play with them. Your child has a small soft toy to play with at this time (don't worry, this part only takes ten minutes!). Lastly, you and your child work through a series of tasks using the toys in the box (about 15 minutes).
After all that excitement, you get to complete a questionnaire while your child gets some free time with the toys again (supervised by the researcher).
If you have any questions, or would like to know more about the Parenting Study, please contact Judith Sligo by email or phone 03 479 7223.
For more information on the Parenting Study click here .