Assoc. Director Prof. Terrie Moffitt wins Grawemeyer Award in Psychology for shedding new light on the nature of juvenile crime.
Wednesday 8th December 2021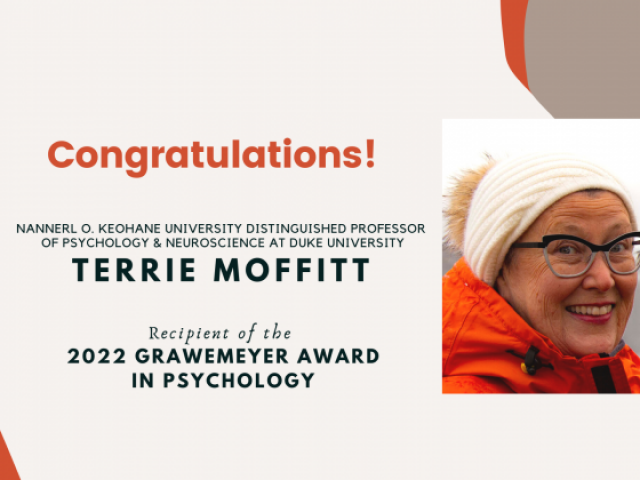 Our own Associate Director Professor Terrie Moffitt who discovered two juvenile crime types wins the 2022 Grawemeyer Award. To read more about this award click here.