Why Am I? - The Science of Us wins NZTV Award
Monday 4th December 2017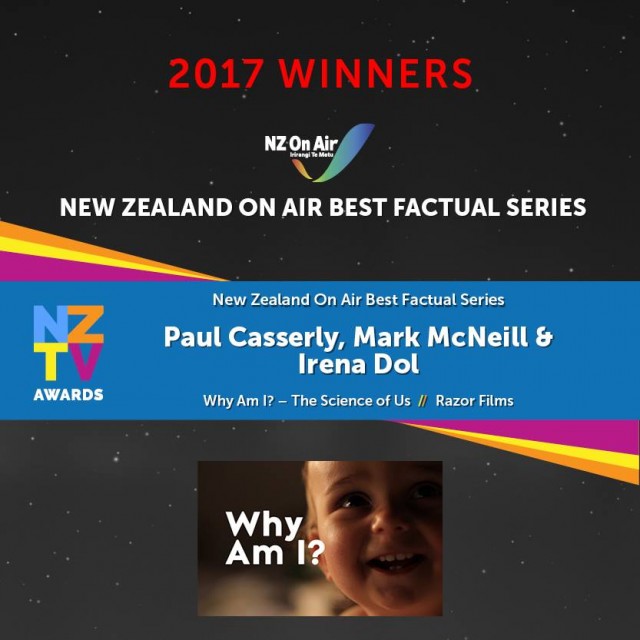 The four-part series Why Am I? -The Science of Us was screened nationally in 2016, before reaching international audiences via networks covering 70 countries, including BBC Asia and SBS Australia.
Documentary maker, Mark McNeill, said the New Zealand On Air funded series had attracted worldwide interest because the ground-breaking study addressed "fundamental'' questions about what it meant to be human.
Although widely recognised in the international scientific community as an "invaluable" research tool, and having produced some of the most quoted papers in scientific literature, the Study was almost unknown by the wider public, Mr McNeill says.
Study Director, Professor Richie Poulton, described the documentary as "spell-binding".
"Mark McNeill, Paul Casserly and Irena Dol have done an exquisite job of bringing to life the findings of our long-running study. They have managed to stay true to the science whilst making it accessible and compelling viewing. I'm delighted with the end result. It is a fitting tribute to the 1037 study members who have made it all possible", he says.