Science Prize awarded to Dunedin Study
Tuesday 21st March 2017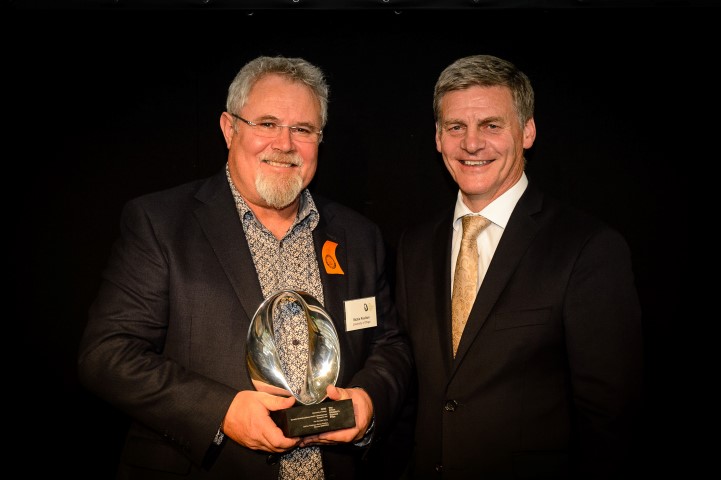 The Study was absolutely thrilled to be awarded the 2016 Prime Minister's Science Prize.
The $500,000 award was presented to Director, Richie Poulton in Wellington by the Prime Minister, Bill English.
With the age 45 assessment phase underway this year (2017), Richie acknowledged that "receiving the prize is a watershed moment, really. This is going to be lovely for study members to be part of."
Director Professor Richie Poulton accepts the 2016 Prime Minister's Science Prize from the Prime Minister, the Rt Hon. Bill English
The award recognised the efforts of all the researchers, support staff and participants, and was made for the study's outstanding record of publication and its impacts on society in New Zealand and overseas.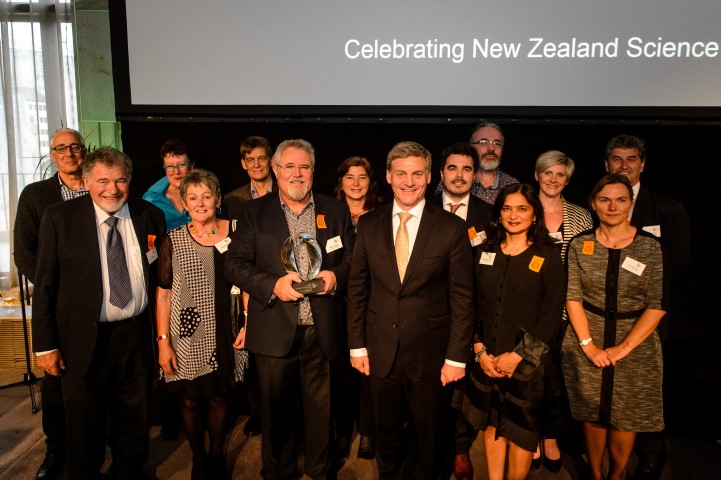 The 2016 Prime Minister's Science Prize has been awarded to our researchers and support staff
Dunedin Study Members receive certificates for the Prime Minister's Science Prize