Waiting to start a family could be more problematic than thought
Monday 23rd February 2015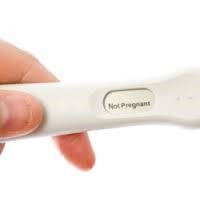 More than a quarter of women and a fifth of men experience fertility difficulties by their late thirties – figures which are considerably higher than traditionally reported, newly published information from the Dunedin Study shows.
The lifetime experience of a problem with infertility was "common" by the age of 38 in the Dunedin birth cohort, with an infertility problem reported by 22% of the men and 26% of the women.
Infertility was classified as trying to conceive for 12 months or more or seeking medical help to try and conceive, and included fertility difficulties reported when the cohort was aged 38 and also measured when the cohort was aged 32. A fertility problem that was unresolved at age 38 occurred among 40% of affected men and 28% of affected women, and more commonly among men and women who were in their mid to late-thirties when first experiencing this fertility problem.
The findings have recently been published in the international journal Fertility and Sterility.